With 160 years of experience in fire safety, Gate 8 Energy Solutions can provide all the required products, systems, and solutions.
Fire safety today requires a comprehensive understanding of safety needs and innovative solutions. As a leading international provider of fire safety technology, we have learned how fires work. This knowledge has contributed to the development of our high-quality fire safety products, systems, and solutions.
Incorporated in a concept tailored to your requirements, they provide unique protection:
Early and reliable fire detection
Clear and fast alarming and evacuation processes
Intelligent extinguishing tailored to each room's requirements
All of these elements are at the core of a comprehensive fire safety solution. Only if all of them are present can you be assured that the people in your building are safe and your assets and business processes are protected.
Solutions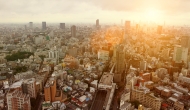 Every fire safety market has different requirements when it comes to fire protection. That's why a solid fire safety concept is needed, customized to the individual on-site needs. With our complete fire safety portfolio of unique and intelligent technologies, you always have the ideal solution for your fire safety market at hand.
Services
Gate 8 Energy Solutions offers you a comprehensive service offering that is designed to enhance performance, deliver investment protection, and create real value over the entire lifecycle of your facility and your fire safety system.
Products
Our portfolio covers all aspects of fire safety, including fire detection, evacuation, voice alarm, extinguishing, and solutions for danger management.
Focus Market Hotel
Hotels are concerned with the safety of employees, guests, and suppliers. Fire incidents result in financial losses as well as severe damage in a hotel's reputation. Find out more about our fire safety solutions for the market Hotel.