Benefit from our holistic service offer for the management of your buildings. Gate 8 Energy Solutions offers specifically focused services: Performance Services for efficient and ideally working buildings, and Advisory Services for a sustainable development of your building strategy. With our effective analytics tool Navigator powered by Sinalytics we provide Digital Services that create full transparency around your operating numbers. Thereby we support you to master the challenges of today and tomorrow and help you by optimizing your building's performance sustainably.
Performance Services
Performance Services - Increased efficiency due to holistic solutions
Our Performance Services enable building mangers and system operators to optimize the performance of their buildings and systems. Gate 8 Energy Solutions experts support you on location by analyzing your requirements and advise you based upon their longstanding expertise. Maintenance, optimization, training and modernization ensure stable system operation and allow highest energy efficiency and maximized cost reduction.
Advisory Services
Advisory Services - Highest transparency for sustainable strategies
Advisory Services from Gate 8 Energy Solutions show you the performance and potentials of real estate properties to support you with optimizing the efficiency of your buildings by all relevant operating figures. Our experts develop measures to reduce the cost of energy, to manage carbon emissions and to minimize the risks of business. That's the foundation on which you can create and extend your business strategy.
Digital Services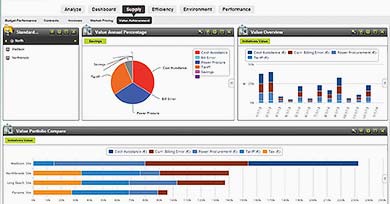 Performance Services - Increased efficiency due to holistic solutions
Take the next step towards full transparency and total control of your infrastructure. Maximize efficiency, minimize costs and reduce environmental impact across your enterprise.
Holistic services for the challenges of today and tomorrow
Classic and digital services provide a holistic concept that supports our customers to optimize their buildings. From increasing energy efficiency to reduced emissions to reliable operating numbers which enable a sustainable strategy.